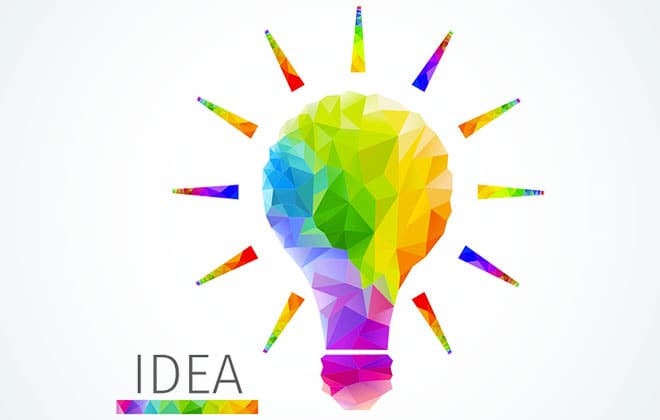 BRAND IDEA: Declare Your Unique Manifesto
by Anne M. Berg
Great brands live to inspire the mind. It is here, in the human mind, where all reality exists. And since reality is fueled by ideas, it's up to us to create worthy ones — ideas that engage the mind and touch the heart. Ideas that connect us to something deeper and remind us of something greater. Ideas that fill big mind space and create enduring brands.
All great brands start with a daring idea. Think Wikipedia making the world's information available to all; or Amazon building the go-to online retail hub; or Uber creating a democratized ride sharing solution.
If you're formulating that big idea or simply fine tuning an existing brand, your strategy will make all the difference in your future success. And yet so much of branding and business strategy proves to be complicated. Just one reason is the lack of clarity regarding professional terms and concepts. Let's take a look and clear things up.
MISSION: Your deep purpose. Ask: why do we exist and what is our reason for being?
VALUES: Your unmovable tenets. Ask: what beliefs and ideals drive our behavioral culture?
VISION: Your audacious goal. Ask: where are we going to be in the next 10-20 years?
STRATEGY: Your road map. Ask: how will we execute our competitive game plan?
POSITIONING: Your unique difference. Ask: what relevance makes us distinct?
PROMISE: Your marketplace significance. Ask: what value do our customers receive?
CONTENT: Your curated platform. Ask: what information matters to our audiences?
JOURNEY: Your designed experience. Ask: how do we deeply engage at every touch point?
We're in the business of demystifying brand strategy for businesses and organizations of all types. Our proprietary Vision Vantage Voice; Passion Performance Profit; and Name & Narrative workshops guide clients through the seemingly treacherous strategic planning waters. Ask us to navigate on your behalf.